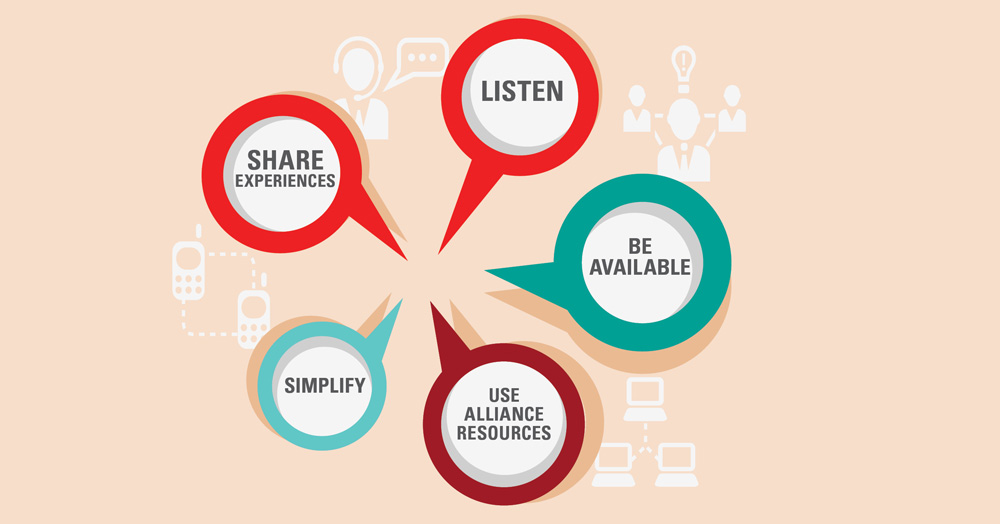 My goal is when designing a site is to please you, and I can't do that without your input. It is instrumental that, we as a team, are on the same page and have a clear path for the project. These site builds are a living and breathing entity and quite often the client's needs evolve over the course of the project. Communication throughout the project is key to the success of the project. Here is a simple checklist to help keep a projects communication on track.
Roles and responsibilities – This one might seem obvious, but it's integral to the project running smoothly. Often there is a breakdown of role requirements when you're not clear in the beginning. Avoid delegating tasks to the wrong people. Equally as important, don't end up taking on tasks you don't need to do!

Vision – Have a clear vision that everybody working on the project understands. Make sure that each individual involved knows exactly what the end goal is, and what it will entail. Update as needed.

Budget – Having a clear budget is crucial. You might want to allow for some wiggle room where unforeseen changes crop up during the project. Make sure everybody agrees on this.

Timeline & scope – Having clear timelines and milestones in place before any work starts is crucial to a project running well. It's vital that you communicate the scope of work with people on the team. If the scope of work changes, review your timeline and change where necessary. Too often this is forgotten when a quick change is made, resulting in deadlines being missed.

Scheduled check in – This is a vital point. Communication is key, and if you have scheduled meetings to check in with everyone, you can pinpoint any potential roadblocks or concerns your team might be dealing with. These meetings give you all the opportunity to share, and to listen, to make sure you're still on the same page.
Communicate early and often for a successful project!
To your success,
Sean Rundle
Join my subscribers, and receive all my latest articles with tips, hints, and tutorials for your website.
Subscribe to learn how to make your next website project a winning one. I will keep you update to date on all my favorite things. Unsubscribe with one click at any time.
We hate SPAM and promise to keep your email address safe. Here's our privacy policy.